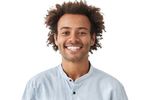 Romicio Bejorn
Total 130 Posts
Congratulations on the arrival of your little one! While motherhood is a beautiful journey, it can get a little overwhelming at times. With all the new responsibilities of taking care of a newborn, it's tough to prioritize self-care and fitness. During pregnancy, it's normal to gain weight, but...
During difficult times, we all need that one true friend who supports us, cheers us up, and brings us back to our happy selves. Whether you or your friend face a tough period in life, expressing your friendship can make all the difference. Small acts of kindness, love, and support can go a long...
Marriage is a beautiful bond between two individuals who promise to love each other for better or for worse. However, in reality, marriage can be challenging, and sometimes it can get troubled. There can be numerous reasons behind this like constant arguments, lack of communication, financial...
Dating a single mom can be a daunting and complex task. You are not just trying to win over the heart of your potential partner, but also the hearts of her kids. However, if you are up for the challenge, dating a single mom could be one of the most rewarding experiences of your life. We have put...
In recent years, the frequency of active shooter incidents has increased around the world, leading to devastating consequences for the victims and their families. Although we never expect to be in such situations, it is crucial to be prepared to act quickly and know what to do if an active...
Going on romantic getaways is one of the best ways to rekindle your love life and deepen your connection with your significant other. It's a chance to escape the hustle and bustle of daily life and just focus on each other. However, planning the perfect romantic getaway can be a daunting task...
Friendships are an essential part of our lives and can bring immense joy, comfort, and support. However, not all friendships positively impact us. Sometimes, we find ourselves in friendships that instead cause us stress, hurt, or play unhealthy dynamics. Identifying and acknowledging the toxicity...