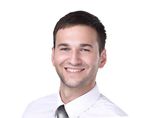 Barry Sizemore
Total 94 Posts
On March 27, 2020, the federal government introduced the Employee Retention Tax Credit (ERTC) under the CARES Act to help businesses retain employees during the economic crisis caused by COVID-19. It included the Payroll Protection Program (PPP) and the Employee Retention Tax Credit (ERTC). The...
Whether you're taking a weekend getaway or embarking on the journey of a lifetime, planning your trip ahead of time is essential. Creating an itinerary for your travels ensures that you don't miss any of the must-see sights, keeps you organized and on track with your budget, and helps make sure...
Setting goals is one of the most important things you can do for your personal and professional life. When you set a goal, you're giving yourself a target to aim for, something to strive for. And when you achieve your goal, you feel a sense of accomplishment that can be truly motivating. But it's...
Have you ever watched a shopping channel on TV where the featured guest that represented the products was called brand ambassadors? It seems like more companies are using this term to describe certain members of their marketing team. The title "Brand Ambassador" was first coined in 1983, which is...
Venturing into that big world out there can be exciting for younger people, especially if they haven't traveled abroad. As fun and exciting exploring the globe may be, preparation is the key to enhancing your experiences from an enjoyment and safety perspective. No country is completely safe no...
Let's be clear, there's more to achieving success than following a couple of steps given by some guru. If it was that easy, everyone would have everything they desire in life, but that's far from the truth. Emulating successful people is one key to success. Be careful, though, if you ask them for...
Today, we're living in an unstable economical business climate which happens to be the springboard for an uncertain future for millions of people around the world. Robert Kiyosaki in his book "Prophecy" published back in 2002 warned us about the dangers of relying on 401(k) plans and depending on...