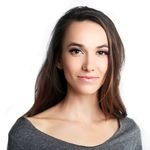 Liz Tailor
Total 274 Posts
Almost all of us are aware of climate change, and it's our responsibility to take care of the environment. One small step towards green living can make a big impact. For instance, adopting low-impact living can help reduce greenhouse gas emissions and minimize our carbon footprint. Here are ten...
We all want to have that radiant and youthful glow like our favorite celebrities, but do you know their secrets? From exercises to applying makeup, celebrities have gathered a lot of tricks to keep their skin flawless. We have scouted around and compiled the top ten skincare tips from some of...
Plastic is one of the most prevalent environmental problems of our time. It is hazardous to the planet, wildlife, and human health. Reducing plastic usage can be a great way to protect our planet from pollution. As environmental guardians, it is our responsibility to reduce our carbon footprint...
Welcome to this quick guide on getting rid of a sour stomach. This common ailment can cause discomfort and hinder your daily activities. While the causes may vary, from certain foods to stress, it's essential to understand that treatments are within your reach. In this guide, we'll be exploring...
It's our responsibility to take care of our environment to ensure the future of it. The good news is that every action we take toward a sustainable lifestyle can make a big difference. With that in mind, we've gathered 10 sustainable living tips that can help you make your home eco-friendly...
Fashion is not just a matter of clothes, it is a statement of one's personality, taste, and lifestyle. Though historically, fashion has been deemed a female-dominated industry, the last decade saw an evolution in men's fashion style. The modern man has become more style-conscious and daring with...
Are you tired of digging through your closet every morning, trying to find something to wear? Is it hard to keep everything organized and clutter-free when you have limited space? If you answered yes, then it's time to get your closet in order. A well-organized closet can save you time, money...