The cost of everything has been increasing by leaps and bounds and salaries are stagnant and in some cases have even gone in reverse for some industries.
In today's world of competitive marketing and cutthroat competition, it's difficult to know if you're really getting a deal on your purchases.
Therefore most of the time, you probably just go on with the deal just to avoid all the hassle of inquiring about more economic alternatives, or discounts.
This also applies to car rentals, nowadays, it's hard to call anything a cheap car rental, with the inflation rate of products, and continuing gas price increases, it's hard to keep product prices down, so here are a few tips to keep your car rentals as cheap as possible, even if every other factor is making it expensive.
Let's get started…
Tip 1: Use The Internet To Reserve A Car Rental
Use the most reputable Car Rental Internet sites to reserve a vehicle instead of the old-school way of physically going to the establishment or calling in.
Why waste your time? The good news is sometimes these Internet sites offer Internet-Only discounts. You never know when you're going to get lucky, by having good timing.
Tip 2: Fill The Tank With Less Expensive Gas Before Returning It
Most car rentals require you to fill the tank when you return it, so on your way to returning the rented car, fill it up with the cheapest type of gas you could find, you'll save more than when they make you pay for gas at an inflated rate.
Tip 3: Predominately Rent From One Rental Company
If you can, always rent at only one Car Company, companies give you cheap car rentals for frequently renting their cars, discounts, coupons, and sometimes even miles.
Tip 4: Exchange Flyer Miles For Car Rental Miles
Ask the car rental agency if you can exchange your flyers miles for car rental miles.
This is especially useful when your flyer's miles are about to expire, instead of just letting them go to waste, get a cheap car rental for it.
Tip 5: Reserve Early
For a cheap car rental, try to make reservations as early as possible, car rental companies give discounts for customers who reserve early. It doesn't get any easier than this.
Tip 6: Pick Up The Rental Early In The Morning
To get your rental cheaper, pick up your car early in the morning, just as the shop is opening so that there will be a shortage of cheap car rentals, at this point, the renters may give you a free or marked-down upgrade.
Tip 7: Search For Package Deals
Look for packages like hotels and rental packages or if you want a cheaper car rental find a package that includes airfare, car rental, and hotel stay, these packages give you great discounts on all three, so if you're planning to do all, we suggest you get a package deal to get the most out of your money.
Tip 8: Try Rent-At-Your-Own-Price Internet Sites
To get a cheap car rental at your own price, find rent-at-your-own-price internet sites that look for the best possible deal with the budget that you've given them, but be careful with this.
Review the company's history first before you move forward, or make sure that there are no other cheaper means before you close the deal.
Remember, once you make a reservation, you can't cancel it.
Tip 9: Inquire About Weekly Rates
If you're going to use the car for more than five days, try to find weekly rates from car rental agencies, with weekly rates, the sixth and seventh days are almost always discounted, so look for this when you're looking for a cheap car rental.
Tip 10: Pick Your Rental Up From The Main Rental Center
Instead of picking up your rental at the airport, save money by picking it up at the shop, as this may reduce airport surcharges.
We know that this may not always be possible or convenient, but it's a great way to save some money.
You just discovered Ten Tips On How To Save Money On A Car Rental and we hope that you put them to good use the next time you need to rent a vehicle.
By The Way, If You Need To Rent A Vehicle, Then You're In Luck Because We've Listed A Few Of The Most Reputable Car Rental Agencies Around!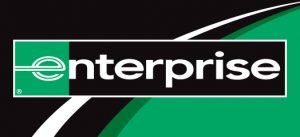 Enterprise is known for exceptionally low rates and outstanding customer service, Click here to rent your next vehicle!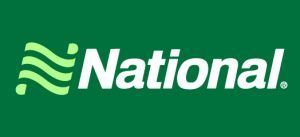 National offers great everyday low rates plus weekend and holiday discounts, Click here to rent your next vehicle!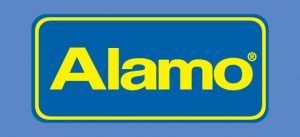 Alamo offers great everyday low rates plus weekend and holiday discounts, Click here to rent your next vehicle!
---